Jeff Christian
direction for the screen
From narrative storytelling to comedic infotainment, an articulated vision and collaboration with actors, DPs, producers and clients result in stories that resonate with audiences. A veteran of over 100 sets, directorial work includes content seen by millions in movie theaters across the country to short film pieces integrated into theatrical stage productions. Available for freelance directorial execution of a script or concept-to-delivery execution of content with a group of trusted collaborators. Browse the gallery below and click the images for a sample of work.
Still Live – narrative short
Shot on location in Chicago with DP John Mossman and editor Mark Bashore. Exhibited for six weeks as part of Collaboraction's multidisciplinary showcase at the Chopin Theatre.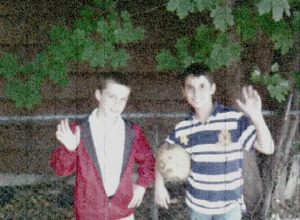 Mojo Mickybo – opening sequence in a stage production
Video incorporated into the critically-acclaimed stage production by Seanachai Theatre Company (now Irish Theatre of Chicago). The sequence for the memory play established the adult actors as their child counterparts and introduced the importance that cinema would hold in these characters' lives.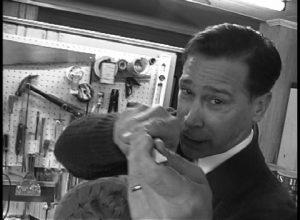 The Skin of Our Teeth – video in a stage production
Opening video sequence that was projected on a curtain which would later reveal the theatrical production of Thornton Wilder's classic, The Skin of Our Teeth. Treated live action and stock photography were mixed to create the vintage news reel feel of the opener.
Production History
Good Guy with a Gun (narrative feature) | 2nd unit director | One Shot Productions
Echo Chamber (28 minute narrative) | director/writer/producer | upright monkey/CCPA
Papaya (8 minute single-shot narrative) | director/producer/DP | upright monkey/CCPA
Irimi (8 minute narrative) | director/producer | upright monkey/CCPA
The Structure of Our Moments (8 minute narrative) | director/producer | upright monkey/CCPA
Screenvision #501-509 | director/writer | Digital Kitchen
Screenvision #401-412 | director/writer | Digital Kitchen
Screenvision #301-312 | director/writer | Digital Kitchen
Screenvision #201-212 | director/writer | Digital Kitchen
Screenvision #104,108 | director/writer | Digital Kitchen
Screenvision #102,103,105,106,107,109,110,111,112 | writer | Digital Kitchen
Cyrus (identity video) | co-director/writer | Sarofsky
Frightline (animated short) | co-director/co-writer | Digital Kitchen
Man in the Seats #4-6 | director/writer | Digital Kitchen
Man in the Seats #1-3 | co-director/co-writer | Digital Kitchen
11th Magnitude (identity video) | co-director/writer | The Shadow Gang
Still Live (narrative short) | director/co-producer | upright monkey/Collaboraction
Das Pingponger (documentary short) | co-director/co-producer | upright monkey